O Level and IP Physics Tuition near Ang Mo Kio
Proven Results since 2010.

Highly Recommended
Receive many good testimonials from students and parents

Experienced Full Time Tutor
More than 10 Years specializes in Pure Physics Tuition for O Level and IP
Excellent Students Performance
73% of our 2021 cohort achieved Distinction in O Levels
CHOOSE
Why Mr Kenneth Loh?
Experienced Full Time Tutor
Mr Loh, the sole tutor and founder, has been tutoring Pure Physics fulltime since 2010. He teaches Pure Physics exclusively, giving Physics Tuition his undivided attention. He was awarded A1 for O Level Pure Physics, A for A Level H2 Physics, Merit for H3 Physics and represented JC for Singapore Physics Olympiad.
Good Students Results and Testimonials
Over 200 students benefited from Mr Kenneth Loh's physics tuition and have their grades improved.
Quality Notes and Worksheets
Lesson notes are personally written by Mr Loh and refined over the years. They are concise and present the required concepts clearly.

… Each time I stepped out of the class, not only had I been familiarised with all the different question types, but more importantly I would have a wider view of the world of physics. Seeing how physics can be applied all around us, helps me to now tackle questions or even practicals …
Reuel Toh (Edgefield Secondary School)

I thought A1s for Physics was only reserved for the naturally-talented, but Mr Loh proved that wrong. His worksheets and notes gave me the right drilling to master tough O Level concepts and topics, and he's always willing to clarify any doubts I have.
Chloe Koh (Nan Chiau High School)

Mr Loh is a dedicated and caring tutor. His notes and teaching methods are easy to understand and useful in helping me improve from a F9 grade in Sec 3 to a B3 for O levels. He is always willing to go the extra mile to help me understand physics concepts…
Ethan Pang (Montfort Secondary School)
2021 O Level
Physics Results
2019-2021 IP Yr 4
Physics Results
SCHEDULE
Small Group Classes
Economical yet effective solution.
Small class size. Max 6 students.
Weekly Regular On-Site Class.
Classes are personally taught by Mr Loh.
NEW!

2023 Sec 4 / IP Yr 4
Pure Physics Tuition
Hougang
Fridays 7.00 PM – 9.00PM (Ongoing)
Saturdays 2.20 PM – 4.20 PM (Ongoing)
Saturdays 4.45 PM – 6.45 PM (Ongoing)
Mondays 7.00 PM – 9.00 PM (Ongoing)
FEE
Tuition Fee: $360  $340 per 4 lessons
Registration Fee: $50 $0 (one-time, non-refundable)
Deposit: $100 (Refundable if 14 days notice of withdrawal is served)
Promotion: $340 per 4 lessons, Registration Fee waived if sign up and join now
NEW!

2023 Sec 3 / IP Yr 3
Pure Physics Tuition
Hougang
Saturdays 12.10 PM – 2.00 PM (Starting 7-Jan-2023)
Class Duration
1 hr 50 min
Fee
Tuition Fee: $320  $292 per 4 lessons
Registration Fee: $50 $0 (one-time, non-refundable)
Deposit: $100 (Refundable if 14 days notice of withdrawal is served)
Trial lesson: $80  $50
Promotion: $292 per 4 lessons, Enjoy special rate in Sec 4/Yr 4 if join now
The Midtown Mall (about 10 minutes from Ang Mo Kio Ave 3 and Ang Mo Kio Ave 10)
3 mins walk from Hougang MRT station
1187 Upper Serangoon Road Singapore 533971
(Just opposite Holy Innocents' High School.)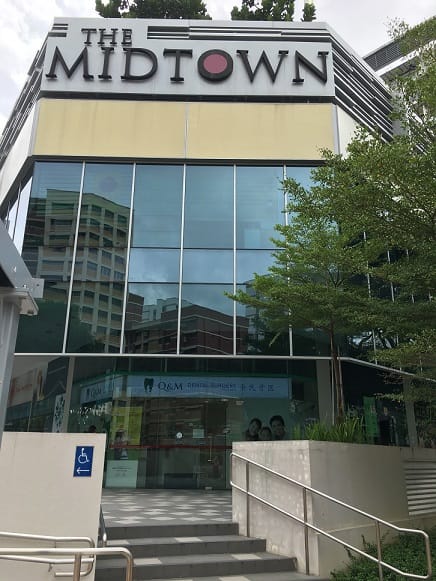 HOW
Direction to Tuition Centre
How to reach here by MRT
Nearby MRT: Hougang
From Hougang MRT Exit B walk towards Hougang Mall. Turn right before entering Hougang Mall. Walk straight along NTUC and shops and you will see The Midtown.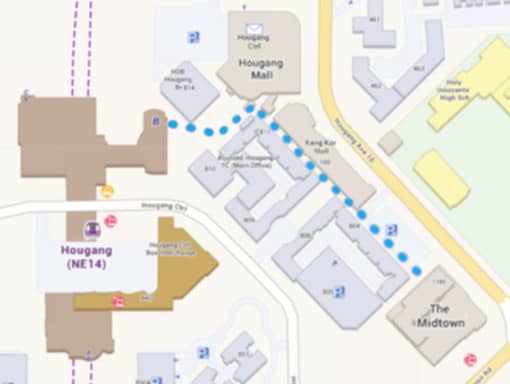 How to reach here by Bus
Bus services at bus stop right in front of The Midtown mall: 74, 102, 112, 113, 119, 136, 147, 324.
View from the bus stop in front of the mall. If coming from the bus stop, walk up the stairs and turn right to Lobby B.
The tuition centre is within Lobby B at 2nd floor
Learning For Keeps Physics Tuition Centre
Spacious and conducive classroom for students
CONSIDER
OTHER LOCATION CHOICE
If this location is not convenient for you, check out other location centre details:-
O Level and IP Physics Tuition Ang Mo Kio (Sec 3 & 4 Physics Tuition)
ultima modifica:
2022-10-07T01:44:00+00:00
da