Home » Testimonials » Informative and Constructive Notes Helps Us Understand and Grasp Concepts Well
Informative and Constructive Notes Helps Us Grasp Concepts Well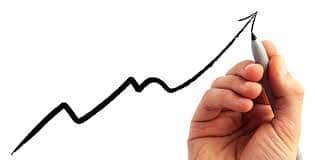 Mr Loh always provide us with informative and constructive notes which helps us understand and grasp the concepts well. He always welcome questions outside of class and will never fail to explain them thoroughly. Physics has always been a really tough subject for me but his lessons made those concepts that were once difficult easy to understand. His immense dedication in ensuring that we have a fun and effective learning pushed me to achieve a result far from my imagination in the recent O Level Examination.
(Angie has improved from F9 to B3 for her O level Physics after joining Learning For Keeps physics tuition)
Testimonials from other students who find Mr Loh's lesson notes and materials are good:-
Mr Loh is a great physics tutor. He helped me clear up all my doubts for Physics and strengthen my grasp for key concepts. His explanation is very specific and easy to understand. Furthermore, he uses innovative teaching methods to simplify the problem. I have never felt shy to ask him questions and he is always willing to lend a helping hand. He also provides really reliable and effective material for his lessons.
Physics was always a subject that I struggled to understand, however, after joining Mr Loh's class, I started to improve and slowly sparked an interest in the subject. Mr Loh is very patient and will not hesitate in helping me with my queries, the notes and worksheets he gives are very detailed, making revision easier and learning more fun, under his patient guidance, I managed to improve from an E8 to a B3!
Mr. Loh has helped me to strengthen my foundation in Physics by enabling me to grasp key concepts. The exposure to various types of questions has also helped me to apply these concepts to questions more easily. I have improved tremendously under his teaching.
Informative and Constructive Notes Helps Us Grasp Concepts Well
ultima modifica:
2017-09-15T06:18:49+00:00
da